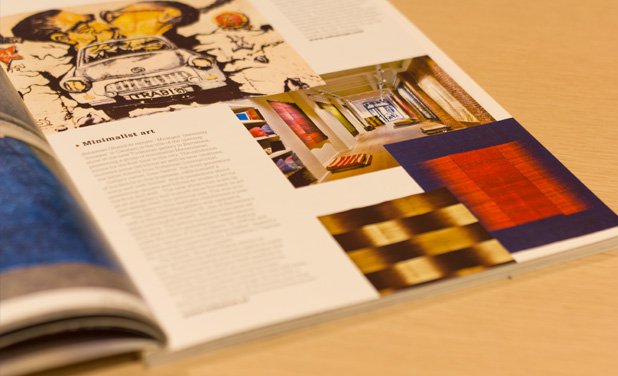 We are really excited about the article that Sebastian Ghandchi wrote about our new gallery in Barcelona and Miratges, our first 2016 collection for Cover Magazine.
«Sebastian Ghandchi reports: 'Miratges' (meaning 'mirages' in Catalan) is the title of the opening show at the new Turkestan gallery in Barcelona, presenting a group of minimalistic Mazandaran kilims for the first time in the city. The exhibition includes some old kilims as well as new creations, the latter mainly from Zollanvari International.
Gallery owner Juan Sastre, the third generation of his family in this business, calls himself a 'warp and weft hunter' and is passionate about presenting carpets and kilims as works of art for the floor and the wall. 'The new showroom is set up as an art gallery and is much more focused on art and design than our previous one. The aim is to present three to four thematic exhitibions a year.'
The old Turkestan gallery was opened in 1935 at Rambla Catalunya 78, one of Barcelona's most fashionable streets, and soon became an institution. The family business dates back to 1913 when Juan's grandfather began trading under the name of Juan A Sastre. In 1935 he and his son, the present Juan Sastre's father, opened a handknotted carpets factory, Alfombras y Tapices SA, to create their own carpets.
The Baneh, Noor and Kiasar kilims on show are from the mazandaran region in north Iran. Their horizontal and vertical stripes and strong minimalist designs draw parallels to contemporary western art and architecture. However, this form of weaving has been documented in Iranian culture for over 500 years.
The new gallery is at Roger de Llúria 90, a stone's throw from the old showroom and close to numerous interior design and furniture stores.»